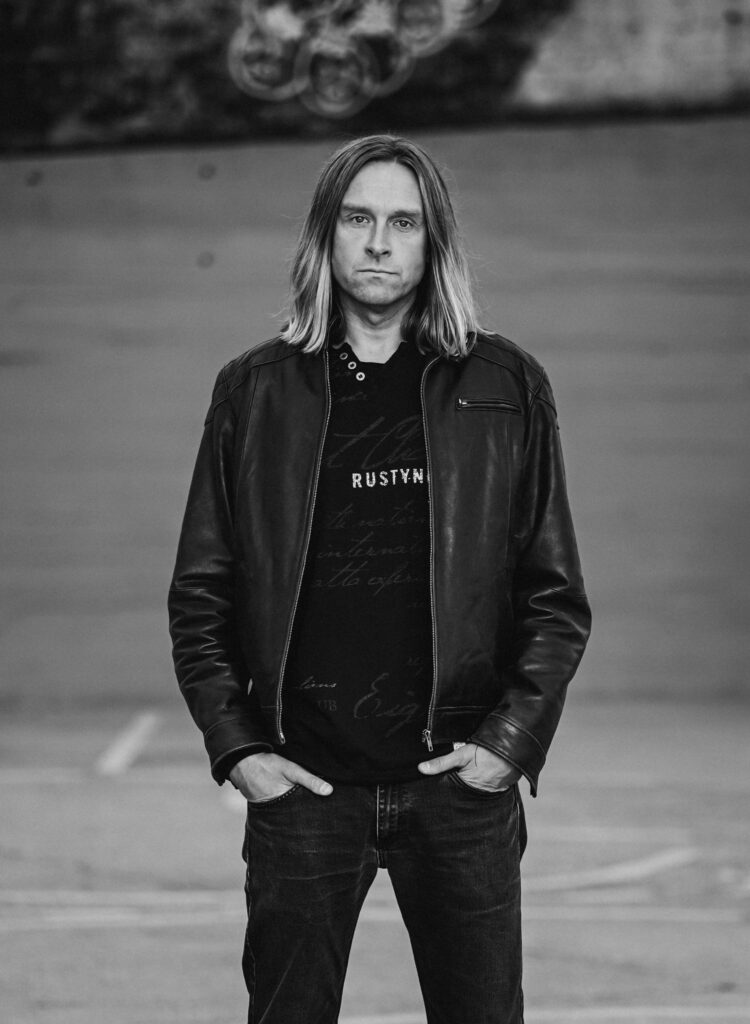 RUNE SKJØNBERG
VOCALS (2004 – PRESENT)
Rune is the lead singer in Sinister King. He writes all the lyrics and also contributes as a songwriter. Rune grew up in Mandal, the southernmost city in Norway, and started singing at the age of 16. The band that made him fall in love with music is none other than a-ha. Rune is a singer/songwriter involved in different projects that varies from pop/rock to heavy metal. As a singer he cites Robert Plant, Tom Chaplin and Ryan Clark as his main inspirations.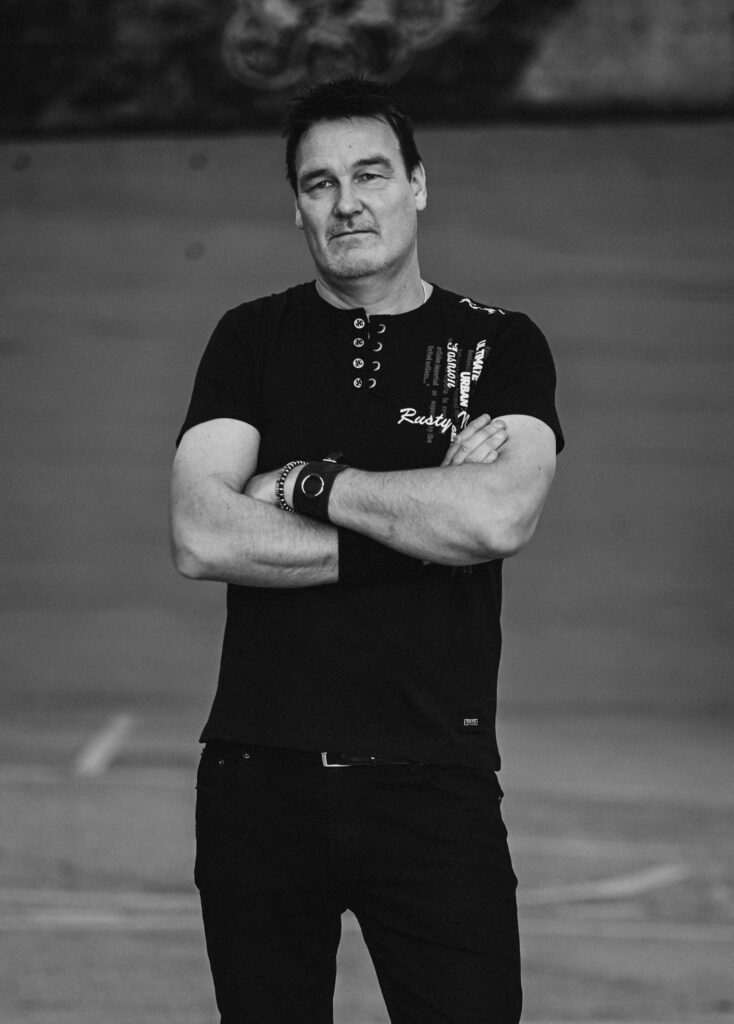 JOSTEIN UTHAUG
GUITARS, BACKING VOCALS (2004 – PRESENT)
Jostein Uthaug plays Ibanez guitars for the most, but uses ESP, Gibson and Fender guitars as well. Use Peavey 5150 amplifier with AXE FX II effects. Also working in his own studio with writing, producing and mixing songs. Some equipment used in studio is: Mac Pro, Pro Tools, RME interface, waves, Shure microphones and lots more.
Jostein grew up on an island called Fedje, just northwest of the city Bergen in Norway. He began playing guitar at age 16. His influences included AC/DC, Thin Lizzy, Yngwie Malmsteen, Stevie Ray Vaughan, Gary Moore, Joe Satriani, Steve Vai, John Petrucci and many more.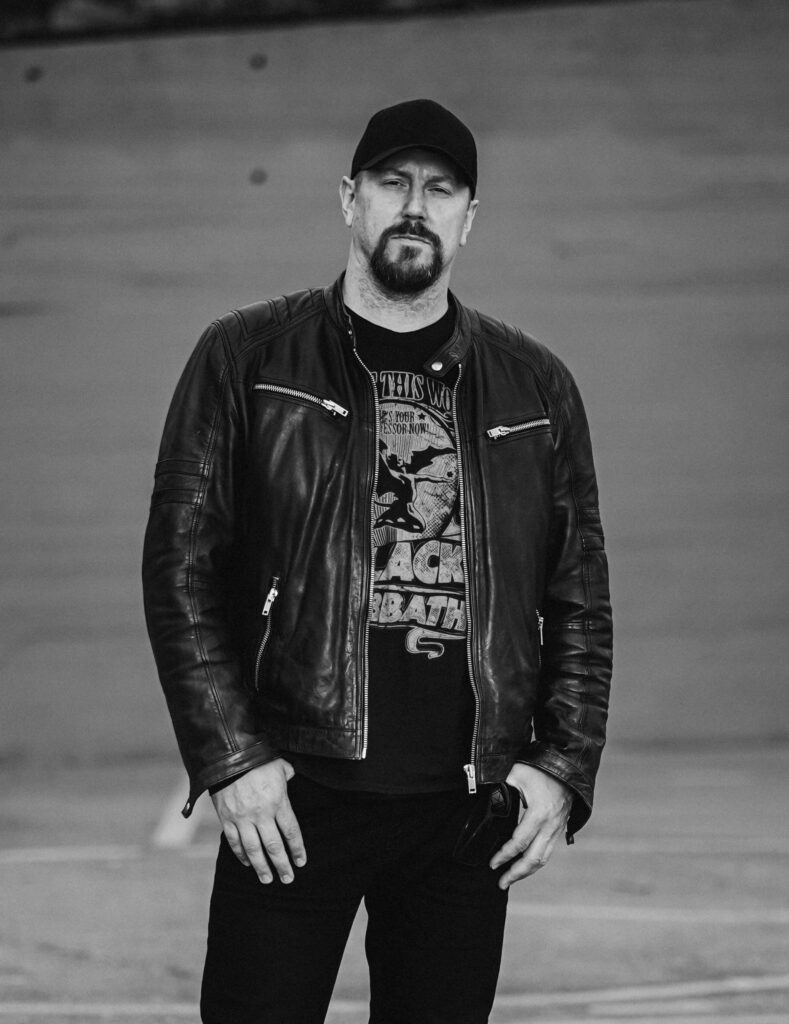 FRODE ANDREASSEN
DRUMS (2004 – PRESENT)
Frode Andreassen is the hard hitting drummer in the band. He's been playing drums since he was 12 years old. His favourite drummers are Deen Castronovo, Mike Portnoy, Gregg Bissonette, Tommy Aldridge, Mike Mangini, Ian Paice, Steve Smith and Thomas Lang. Frode exclusively uses BDC drums, Meinl cymbals and Vic Firth sticks.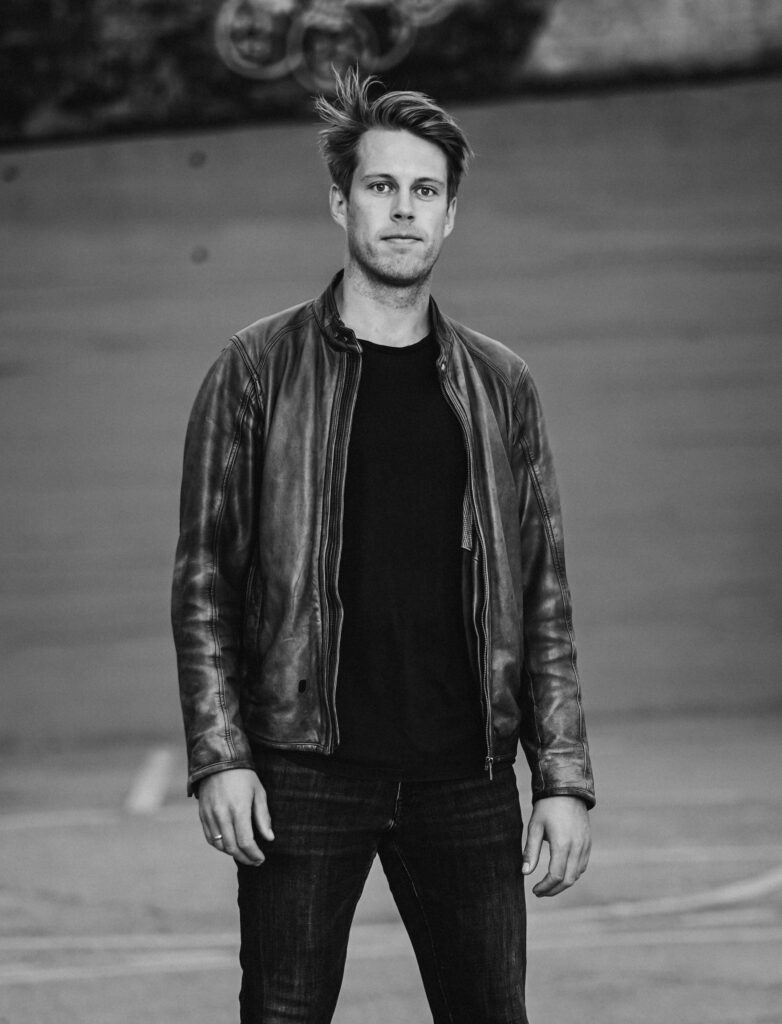 OLE HENRIK VIK
KEYBOARDS, BACKING VOCALS (2019 – PRESENT)
Ole Henrik Vik has been playing piano since the age of 5, and also plays guitar, violin and church organ. The first band he played in was an 'Avenged Sevenfold' cover band, where he was randomly asked to be the singer. That was his gateway drug to metal. He started listening to Killswitch Engage, Trivium and Bullet for my Valentine, before moving on to more heavier and more progressive stuff such as Stonegard, In Flames, Soilwork, Sonata Arctica, Symphony X, Opeth and of course Dream Theater. His biggest musical influence by far is Dream Theater's early albums. The favorite song is 'A Change of Seasons', which he considers a modern masterpiece. He even got to hear it live when Dream Theater played it as the encore on their Barcelona-gig in 2017. Other more recent influences include Dirty Loops and Jacob Collier.
Ole plays Korg Kronos, and loves it.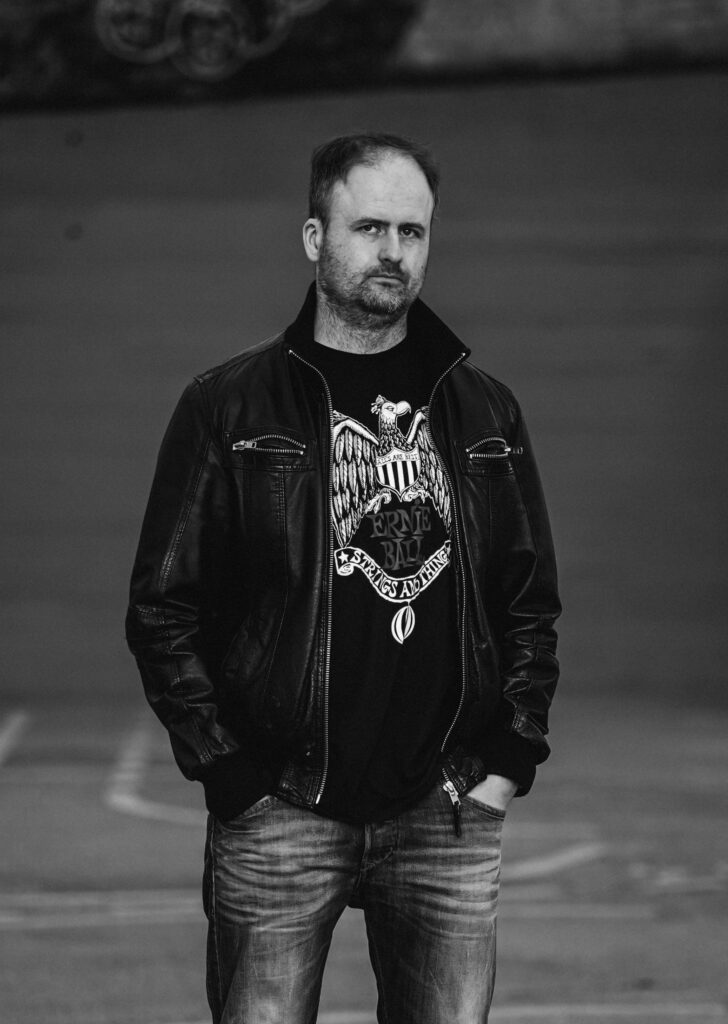 YNGVE KNUDSEN
BASS GUITAR, (2007 – PRESENT)
Yngve Knudsen has been playing bass on and off since he was 15. Using: Music Man Sting Ray 5 string, Alembic Orion 5 string, Ampeg classic amp and Ampeg 10 x 6 cab.